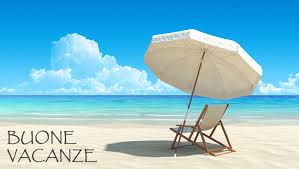 Cuoio & Pellami e.Shop ... goes on Holiday!!!

The webshop www.leather-eshop.com will remain active 24h to 24h, even during the summer period, so all orders will be properly received and processed.

The tannery will remain closed for holidays from August 1 2018 to August 19 2018, so all orders received during this period will be prepared on August 20, obviously respecting the date of payments received.
However, you can contact us at the telephone number 00393355716998 for any urgent request or any kind of clarification.
We apologize in advance for the slight discomfort caused, thanks to everyone for the collaboration ... and good vacation !!