Leather Stripes
code:
strl
- Do-it-Yourself Products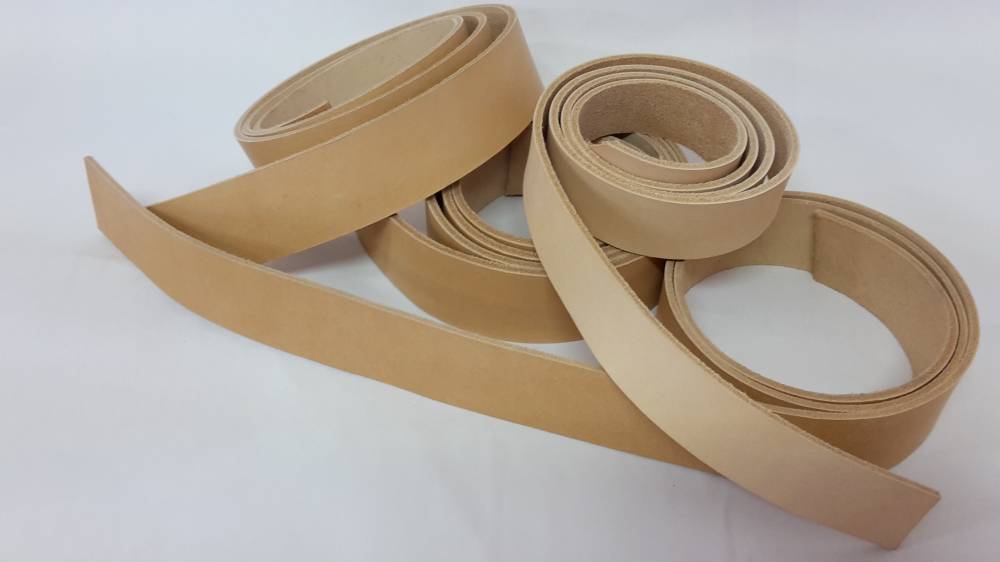 Leather stripes obtained from our Natural cowhides.
Maximum strenght, excellent quality, since this is natural leather it is perfectly suited to be colored, engraved, tooled, pyrographed and so on.
The stripes offered are available only in the Natural color with a standard thickness of mm. 3.0/3.5 (8 oz.) and with a lenght that can range from 125cms. to a max. of 135cms. and widhts ranging from 2cms. to 10cms.
If you need different colors, thicknesses, lenghts and widhts other than those offered by us, you can send an email to info@cuoio-pellami.it and we will be glad to send you a quotation.
star_border
favorite_border
2cms , 3cms , 4cms , 5cms , 6cms , 7cms , 8cms , 9cms , 10cms
Product variants

| product | Price | add to order |
| --- | --- | --- |
| strl-1, 2cms | € 9,00 / per strip | |
| strl-2, 3cms | € 9,00 / per strip | |
| strl-3, 4cms | € 9,00 / per strip | |
| strl-4, 5cms | € 13,00 / per strip | |
| strl-5, 6cms | € 13,00 / per strip | |
| strl-6, 7cms | € 13,00 / per strip | |
| strl-7, 8cms | € 16,00 / per strip | |
| strl-8, 9cms | € 16,00 / per strip | |
| strl-9, 10cms | € 16,00 / per strip | |
[
]
[
]
[
]
[
]