Leather stripes - "B" grade
code:
str-b
- Special offers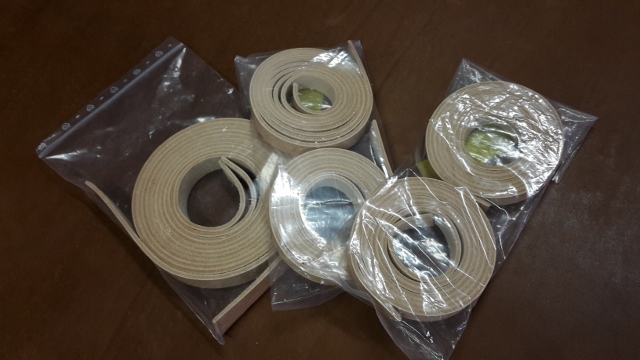 Leather stripes, obtained from our natural cowhide shoulders, "B" grade (second choice).
Excellent resistance, and excellent quality.

It's natural leather, therefore perfect to be subsequently dyed, engraved, pyrographed, etc.
Being a "B" grade may have slight imperfections such as some scratches, scars or small spots, but they are still good to be used for belt use.
This type of strip is available exclusively in natural color, has a standard thickness of mm. 3.0/3.5 (8-9 oz.) and a length that can go from min. 120cm to max. 140cm.
The width is 'standard' of 4cm.
Available in packs of 10 strips, 20 strips or 50 strips.
star_border
favorite_border
10 stripes , 20 stripes , 50 stripes
[
]
[
]
[
]
[
]