Protective cream for Leather
code:
prot
- Do-it-Yourself Products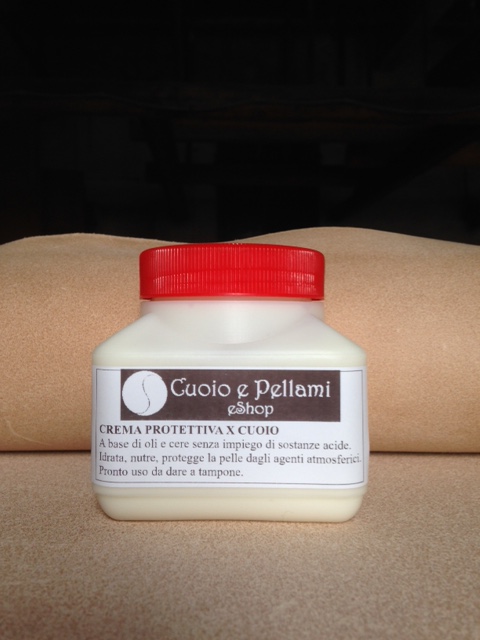 Protective cream for both natural and finished leathers.
Oils and waxes based, without the use of acidic and harmful substances.
It moisturizes, nourishes and protect the surface of the leather from the elements, forming a thin layer of water repellency.
Ready to use.
250Ml. jar.
star_border
favorite_border
[
]
[
]
[
]
[
]