Manual skiving machine
code:
skimac
- Do-it-Yourself Products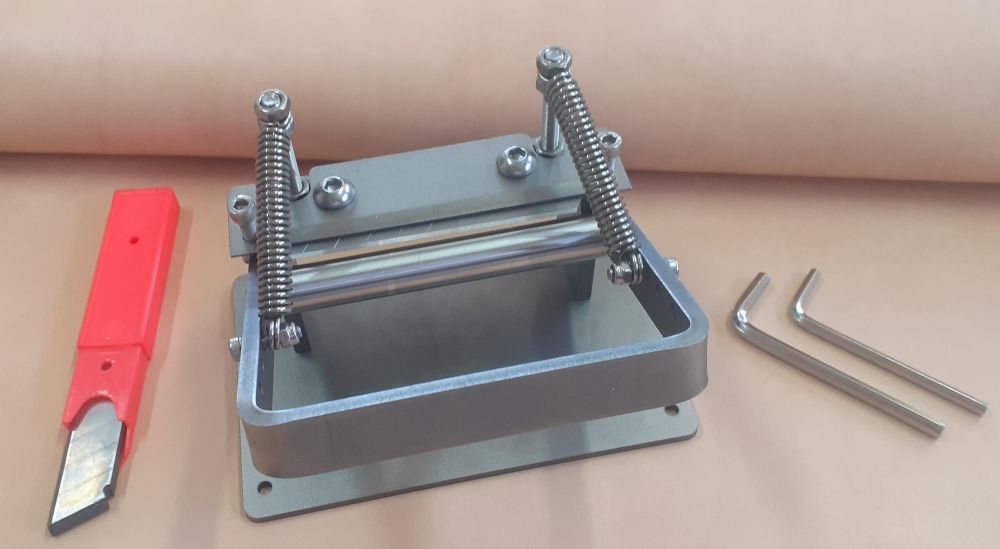 Small bench skiving machine for leather.

Totally manual, no electrical connection is required.

It is an economic tool that however allows you to carry out work with a certain precision.

It allows to thicken any type of leather, with a width of 9cm.

It can be fixed to the bench using 4 screws (included in the package).

The blades that are used are the traditional cutter ones (large), however a blister pack of spare blades is included in the package.





star_border
favorite_border
[
]
[
]
[
]
[
]