Embossed Leather
code:
embs
- Our Leathers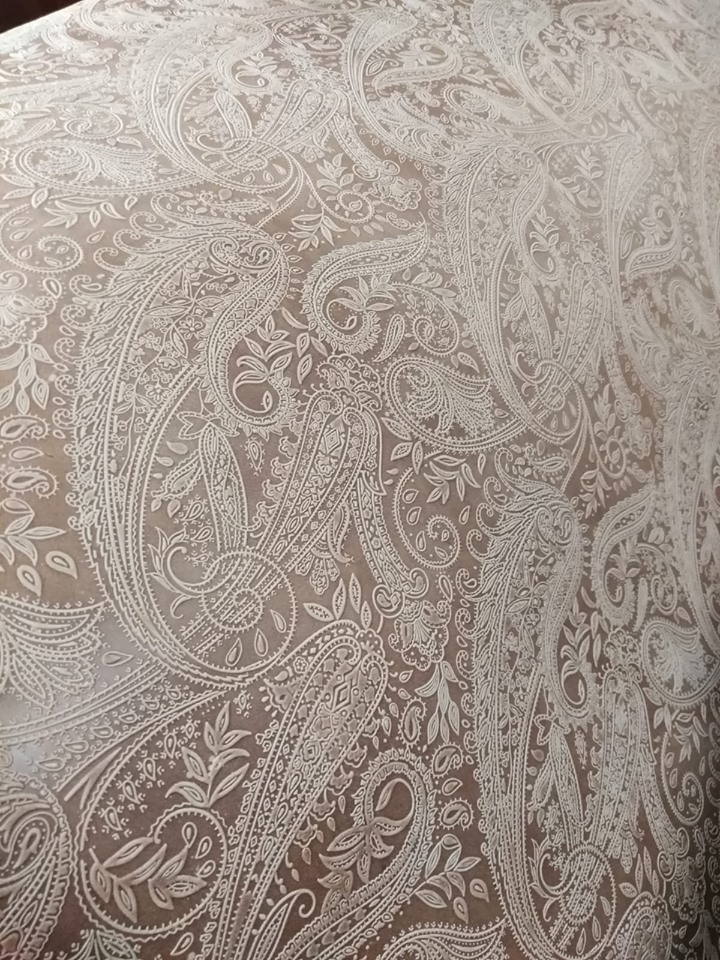 Good quality vegetable tanned cowhide shoulders, perfect for the production of any item: bags, belts, diaries, wallets, collars, bracelets, etc.

The color is natural, so it is possible to dye them, use oils, waxes, or leave them as they are ... and waiting for the natural typical 'aging' of vegetable tanned leather.

The size of each skin is approximately 1.40sqm.

We produce different types of patterns/designs, offering a small range of possibilities to create an article that perfectly complies with the customer's tastes.

IMPORTANT: to emboss the leather is the result of a complex procedure: the embossing of motifs on leather, in fact, takes place through the combined action of pressure and heat (around 120 degrees) and is carried out using metal plates. Since the latter have a size of about 90 × 130 cm, on the skin, when the work is finished, slight signs / lines will be visible due to the overlapping of the embossing strokes. A detail that in any case does not damage the aesthetics of the article, particularly after coloring.
star_border
favorite_border
Product variants

| product | Price | add to order |
| --- | --- | --- |
| embs-csh15, Cashmere mm. 1.5/2.0 | € 95,00 / per skin | |
| embs-csh25, Cashmere mm. 2.5/3.0 | € 95,00 / per skin | |
| embs-graf28, Graffiato 24 mm. 2.8/3.2 | € 95,00 / per skin | |
| embs-kind15, Pancia Kindù mm. 1.5/2.0 | € 95,00 / per skin | |
| embs-ostr15, Ostrich mm. 1.5/2.0 | € 95,00 / per skin | |
| embs-kind25, Pancia Kindù mm. 2.5/3.0 | € 95,00 / per skin | |
| embs-ostr25, Ostrich mm. 2.5/3.0 | € 95,00 / per skin | |
| embs-dol15, Dollar mm. 1.5/2.0 | € 95,00 / per skin | |
| embs-dol25, Dollar mm. 2.5/3.0 | € 95,00 / per skin | |
| embs-tex15, Texas mm. 1.5/2.0 | € 95,00 / per skin | |
| embs-tex25, Texas mm. 2.5/3.0 | € 95,00 / per skin | |
[
]
[
]
[
]
[
]