Roccia
code:
rock001
- Our Leathers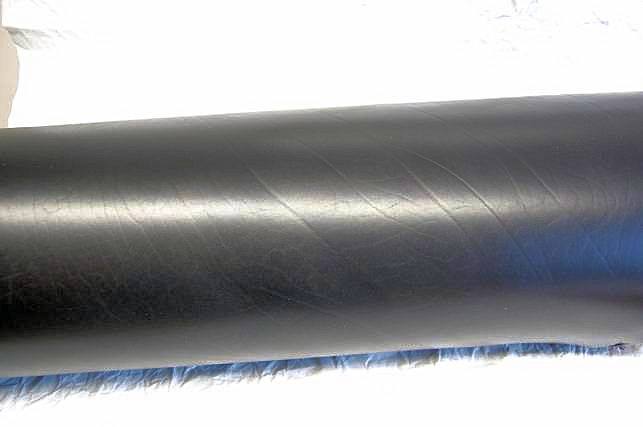 Vegetable tanned smooth and full grain leather, D.Shoulders.
Intended mainly for the production of belts and harnesses, but could also be used for bracelets, motorcycle bags, leashes, chairs and furniture.

Excellent quality, resin flesh side and dyed through, this leather is available in a thickness of mm. 3.0/3.5.

The tanning is stiff and robust following the ancient tanning tradition of Tuscany.

Thickness: from mm. 2.8 to mm. 3.5
Size: approx. 1.65 sq.mtr.
star_border
favorite_border
mm. 3,1/3,5 (7-9 oz.) , mm. 2,8/3,2 (7-8 oz.)
Product variants

| product | Price | add to order |
| --- | --- | --- |
| rocc001, Black, mm. 3,1/3,5 (7-9 oz.) | € 125,00 / a pelle | |
| rocc001-1, Black, mm. 2,8/3,2 (7-8 oz.) | € 120,00 / a pelle | |
| rocc001-2, Cigar, mm. 3,1/3,5 (7-9 oz.) | € 125,00 / a pelle | |
| rocc001-3, Cigar, mm. 2,8/3,2 (7-8 oz.) | € 120,00 / a pelle | |
| rocc001-4, Land, mm. 3,1/3,5 (7-9 oz.) | € 125,00 / a pelle | |
| rocc001-5, Land, mm. 2,8/3,2 (7-8 oz.) | € 120,00 / a pelle | |
[
]
[
]
[
]
[
]