Natural Crust ´Heavy´ Double Butt
code: bulldb - Our Leathers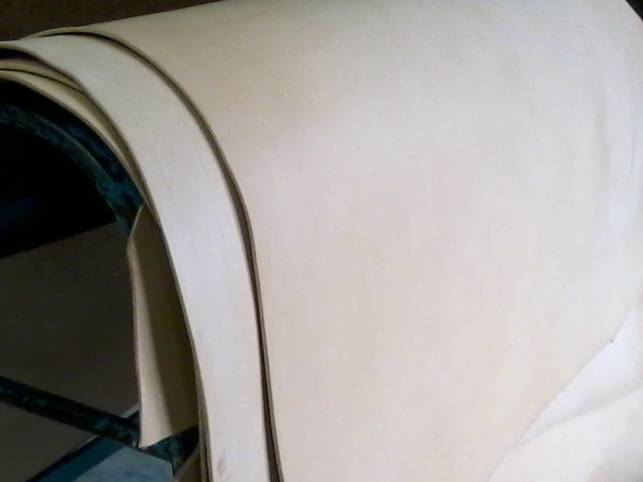 French "bull" double-butts that have been vegetable tanned, smooth grain leather of exceptional quality.
The tanning is rigid and sturdy, perfect for any type of application, from saddles to harnesses, from motorcycle bags to motorcycle seats, chairs and armchairs, belts, etc..
Size: approx. 2 sq meters per hide
Thickness: 4.0/4.5 mm (10-11 oz.)
CURRENTLY THE NATURAL COLOR D.BUTTS ARE AVAILABLE ONLY IN CHOICE 'B' (THEY MAY HAVE SLIGHT SCARS OR SMALL ABRASIONS, THEY ARE ANYWAY INTACT AND MAXIMUM RESISTANT, WITHOUT HOLES OR CUTS).
star_border
favorite_border
mm. 4,0/4,5 (10-11 oz.) - Half Skin , mm. 4,0/4,5 (10-11 oz.)
Product variants

| product | Price | add to order |
| --- | --- | --- |
| bulldb-2, Natural, mm. 4,0/4,5 (10-11 oz.) - Half Skin | € 80,00 / per skin | |
| bulldb-1, Natural, mm. 4,0/4,5 (10-11 oz.) | € 150,00 / per skin | |
| bulldb-4, Black, mm. 4,0/4,5 (10-11 oz.) - Half Skin | € 95,00 / per skin | |
| bulldb-3, Black, mm. 4,0/4,5 (10-11 oz.) | € 180,00 / per skin | |
| bulldb-6, Brown, mm. 4,0/4,5 (10-11 oz.) - Half Skin | € 95,00 / per skin | |
| bulldb-5, Brown, mm. 4,0/4,5 (10-11 oz.) | € 180,00 / per skin | |
[
]
[
]
[
]
[
]