Buffalo - Natural Milled - "B/C" Grade.
code:
bufxl
- Special offers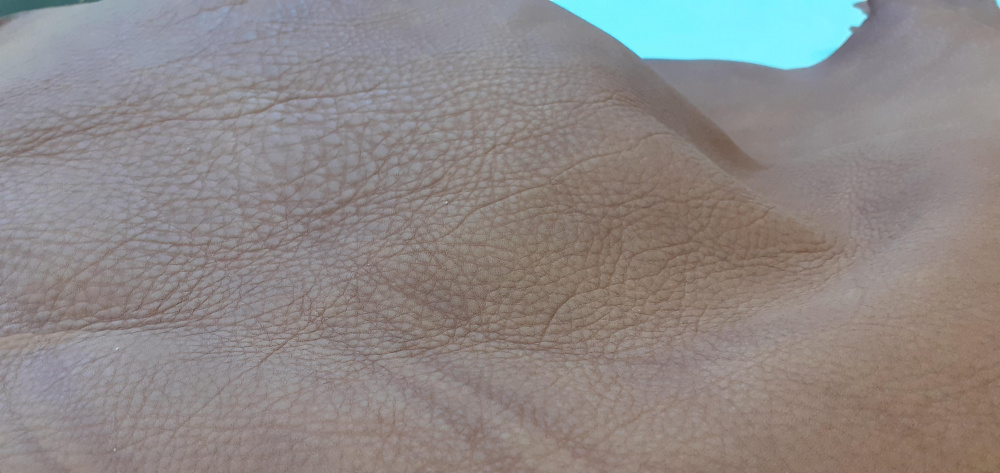 Vegetable tanned and greased buffalo half hides, art. Natural, with Extra Milling.

Thickness: mm. 1.5/2.0.

Available in Extra Large (over 2mq. per skin) and Regular (about 1/1.0mq per skin).

Brown color, dyed in the drum (through dye), these are Second/Third Choice skins as they may have stains on the surface, insect bites and some holes and scars.
However, they are suitable for being colored, engraved, pyrographed, and for the production of less valuable items.

Robust tanning, extremely resistant and durable.

With the 'milling' operation, the skin is placed in a drum and turned for about 4/5 hours. In this way a soft leather is obtained and a very particular, wrinkled and characteristic grain is given to the surface.
star_border
favorite_border
Regular (half skin) , Standard (full skin)
[
]
[
]
[
]
[
]