Embossed Leather "Cashmere"
code: csh - Special offers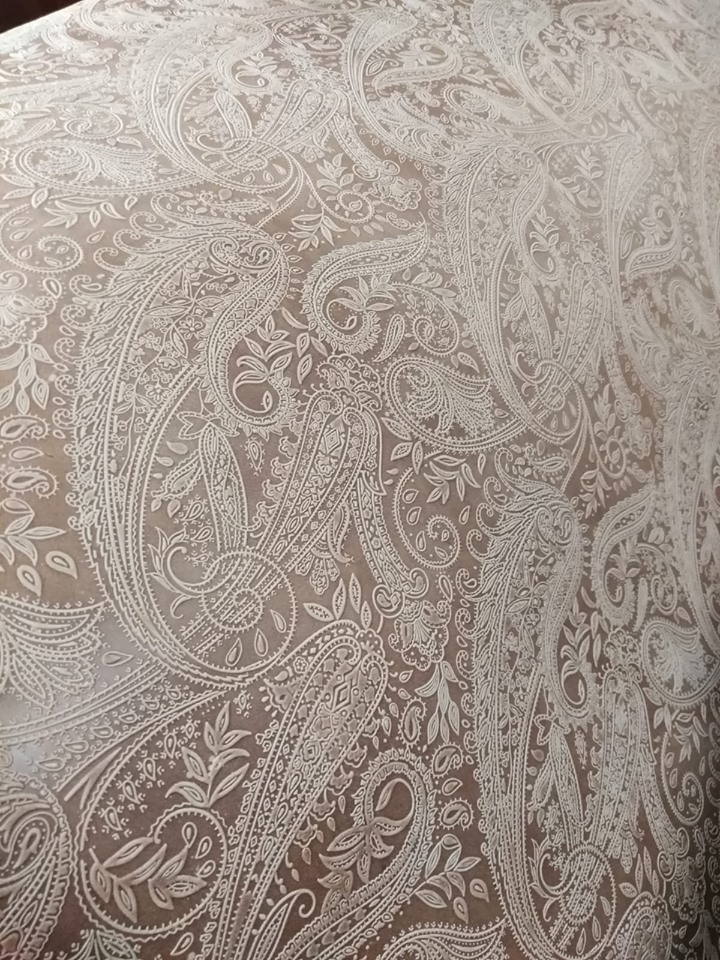 Double Shoulders embossed in the marvellous Cashmere pattern.
Vegetable tanned, excellent quality and perfect for the production of any object: from purses to belts, covers, wallets, shoes, etc.
The color is Natural (undyed), so it is possible to dye them, to put oils, waxes, or leave them as they are and wait for natural aging ...

Medium size, the dimension of each skin is approximately 1,30/1,40 sq.mtr.

IMPORTANT TO NOTE: This is an embossed vegetable tanned leather. To emboss the skins high temperature (100-120 °C) plates are used, the high temperature makes the leather darken. Unfortunately, these plates are not as big as the whole skin, so we have to print the skin twice (bottom part and upper part). This is the reason for the possible 'row' and some diversity of tones (picture attached).
star_border
favorite_border
mm. 2,5/3,0 (6-8 oz.) , mm. 1,5/2,0 (4-5 oz.)